Details

Category: Brass Band
Published on Saturday, 24 April 2010 18:18
Written by Bruce Gale
Hits: 8397
When asked about the folk songs of Southeast Asia, most people (if they know any such songs at all!) usually cite standards such as Chan Mali Chan and Bengawan Solo. However, there are hundreds of others. This selection, written especially for the Medan Band by Australian composer Noel Jones, includes four well loved traditional Indonesian songs from across the archipelago that are hardly known outside the country. The arrangement was written for brass band, but I have provided a brass ensemble score as well. If fact, by following the scoring scheme given at the bottom of this page, you can get your whole concert band to play along.
As is standard practice on this website, the music has been released into the public domain for non-commercial use. The music should not provide any technical difficulties for the average lower secondary school band.
Here are the first few bars from the brass ensemble score:
Download the brass ensemble score  - Conductors score-salute-to-medan(Brass Band) (183kb), and the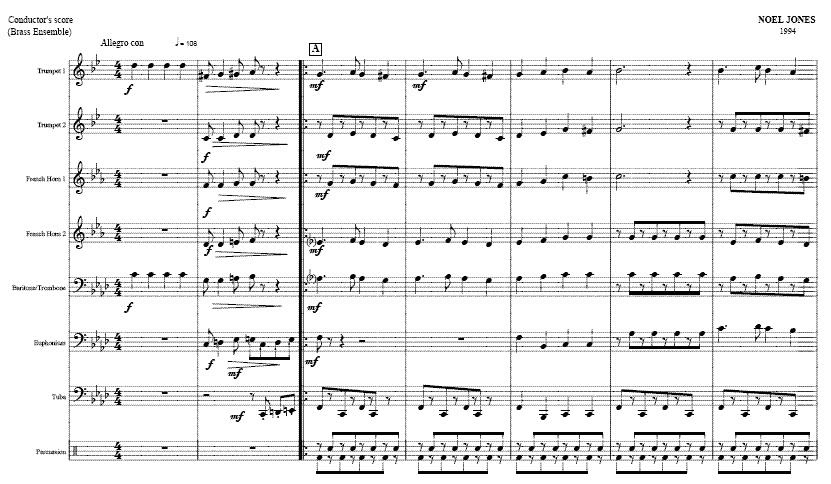 bass band score - Condutors score-salute-to-medan(Brass Ensemble) (214kb). A full set of parts can be downloaded - Salute To Medan (481kb)